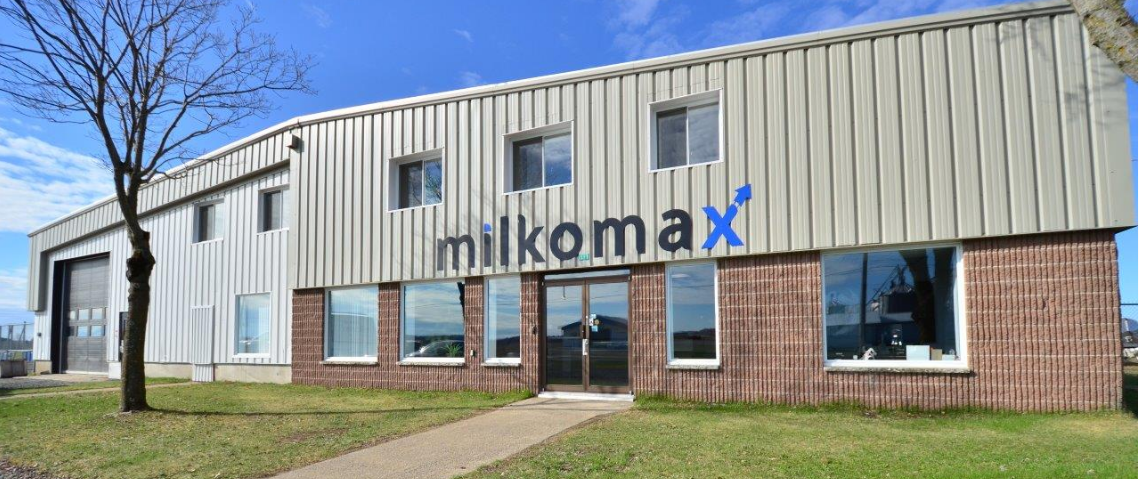 The Milkomax Tie-Stall AMS was born thanks to dairy farmers who dreamed like you to improve their quality of life while also improving milking performance. Their passion for modernizing tie-stall barns led to the Roboleo milking robot. A Canadian invention, after 5 years of determined research and development, the AMS entered the market in 2009.
Since its introduction, more than 20,000 hours of additional research and development have been invested in continually improving the quality and efficiency of this technological breakthrough. Our team benefits from more than 50 years of expertise in the field of farm equipment manufacturing.
Today, Milkomax is proud to be a leader in automated milking by offering a system adapted to the operation of tie-stall farms. We keep investing in our expertise so as to provide the best in quality milking, cow productivity and new solutions meeting the needs of modern dairy farmers.
Our greatest pride is to be a key contributor to the exemplary animal care, profitability and quality of life of our customers.
Our Mission
Our mission is to be a world leader in the manufacturing and distribution of innovative and dependable automated milking systems that favor animal welfare, while providing technical services focused on our customers' profitability and quality of life.
Our Vision
Milkomax believes in a bright, profitable and innovative future for high tech dairy farms and aims to develop  simple and efficient products and services that improve our customers' quality of life.